Units
The Barclay

Apartment Units
---
Look no further for amazing apartments for rent in Vancouver's West End – you've found The Barclay! Our charming building features a geometric design and modernist style often found in established areas of the city, and offers private balconies in each unit. Select apartments also boast mountain and water views.
Our apartments offer several different floorplans, ranging from 435 square feet for a bachelor unit to 933 square feet for a two-bedroom apartment. Residents share a communal laundry room in the building, and a host of other shared features, including a fitness room. The Barclay is within easy walking distance to all of downtown's best features and attractions, including beaches, Stanley Park, the downtown business and retail core, and much more.
Bachelor Units
This well-designed apartment is ideal for students or single residents, with an open-concept space for eating, sleeping, and living. Between 435 and 450 square feet, the bachelor units offer three closet spaces, a balcony, a kitchen, one bathroom and dual-purpose living and sleeping space.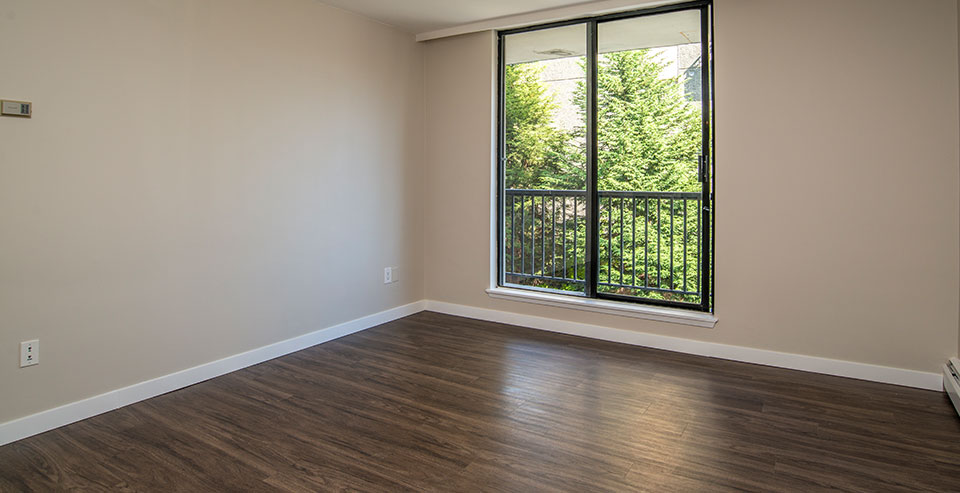 One-Bedroom Units
Ranging from 509 to 624 square feet, The Barclay's one-bedroom apartments feature a private bedroom, a living space with a private balcony, three closets, a full kitchen and one bathroom. This space is perfect for couples or single-occupant renters.
Two-Bedroom Units
Located on the top floor of the building, our two-bedroom apartments offer plenty of space for shared accommodation or small families, with two bedrooms, a living room, full kitchen, three closets, one and a half bathrooms and two private balconies. The master bedroom has an additional walk-in closet. These units are approximately 933 square feet.
Rental

Rates and Policies
---
Rental costs range slightly depending on the unit's square footage; generally, our rental rates are as follows:
Bachelor: from $1,500/month
One Bedroom: from $1,600/month
Two Bedroom: from $2,500/month
We ask for a one-year lease fixed term agreement. Unfortunately, we do not accept pets, and smoking is not allowed inside the building.